All kinds of USED CAR EXPORTER
YOSHIDA-AUTO
Mailto:a@yoshida-auto.com
Last Update 30Nov, 2023

< class="lft">

Freight List

< class="cnt">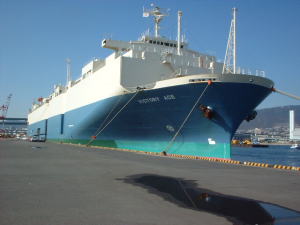 Notice

#01 Please refrain from the inquiry by the telephone to avoid confusing.
#02 Please understand that it takes while it is a few to reply.
High quality and Reasonable price
We are able to export All kinds of Used car with High quality at Reasonable price.
Particpating in Many Auctions
We are Particpanting in Many Auctions, and We are possible obtain ALL kinds of used cars.
Please contact us by e-mail: yauto@yoshida-auto.com or Fax: 81-799-25-2046 with your request.We will send you our best price quotation immediately.
We work for your shipment and arranging documentation for quick delivery after Auctions. Please give us basic information about your shipment such as port of destination and consignees name and address.
We will export by your order, Quickly! Plese Mail us NOW!
YOSHIDA-AUTO
ADDRESS:2-7-61
Takamatsu Higashi Izumisano City
Osaka Japan
MOBILE/Tsutomu Yoshida:81-90-8792-8195
FAX:81-724-58-1168
E-Mail : a@yoshida-auto.com